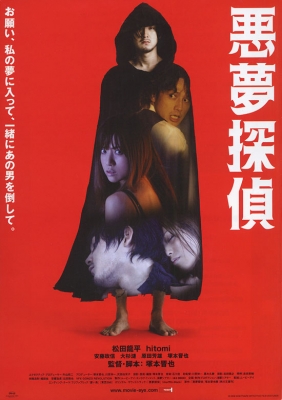 Nightmare Detective (2006)
Alternate titles: Akumu Tantei
Cast: hitomi, Ryuhei Matsuda, Yoshio Harada, Masanobu Ando, Shinya Tsukamoto, Ren Osugi...
Genre: horror, thriller, crime
Three people in Tokyo take a surreal voyage of self-discovery through memory and nightmares. "O" intends suicide while talking on a cell-phone with a stranger he meets on line who plans a simultaneous suicide. Events take a horrifying turn. Keiko Kirishima is a cool, seemingly emotionless police detective, brilliant but off-putting. She's faced with two mutilated corpses who appear to have killed themselves, but she's not sure. A cell-phone number links the deaths. She calls on Akumu Tantei, a poor and suicidal young man who has the ability to enter people's dreams. He's reluctant to help. His past haunts him. A subconscious duel of terror and blood awaits the three.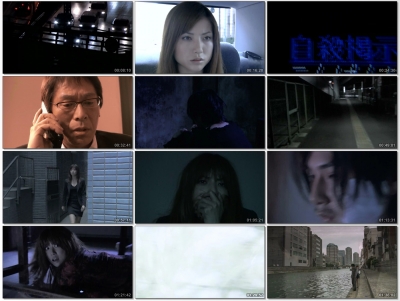 Download movie
• 699 Mb :: 592 x 336 :: avi
• Language: japanese
• Subtitles: english
FileJoker:
rar 01: https://filejoker.net/wc14cae8qtrk
rar 02: https://filejoker.net/6kr6njqvq4rq
DataFile:
rar 01: http://www.datafile.com/d/TVRRMk56UTBOVGsF9
rar 02: http://www.datafile.com/d/TVRRMk56UTBOek0F9
---