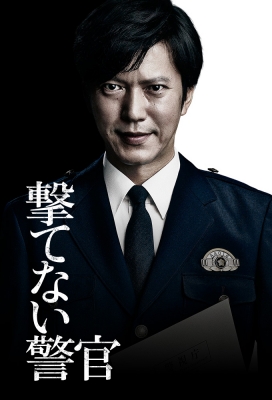 Utenai Keikan (2016)
Alternate titles: Police Officer Can Not Shoot, 撃てない警官
Cast: Seiichi Tanabe, Ken Ishiguro, Noriko Nakagoshi, Kyusaku Shimada...
Genre: drama, crime
Reiji Shibasaki (Seiichi Tanabe) works as a planning section chief for General Affairs Department in Tokyo Metropolitan Police Department. He is an elite member in the organization and is focused on moving up further. He does not have any experience in actually making arrests. Reiji Shibasaki then receives a phone call from his boss Nakata (Ken Ishiguro) instructing him to allow his subordinate Kazuhiko Kido to take part in shooting training. Kazuhiko Kido previously suffered from depression. Reiji Shibasaki follows the instructions, but Kazuhiko Kido soon kills himself after receiving a handgun from him.
Reiji Shibasaki is interrogated over Kazuhiko's sucide, but his boss denies making the phone call regarding Kazuhiko Kido. Who made the phone call? Reiji Shibasaki begins to investigate the case, not necessarily to uncover the truth, but to regain his position at the Tokyo Metropolitan Police Department.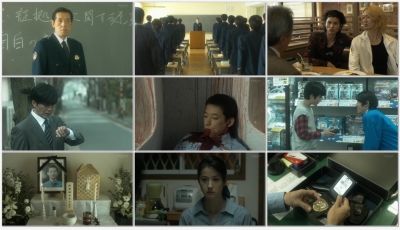 Download drama
• Season 1 :: Episode 1
• 735 Mb :: 1280 x 720 :: mkv
• Language: japanese
• Subtitles:
FileJoker:
rar 01: https://filejoker.net/oaxc6l2nmd0p
rar 02: https://filejoker.net/4d9m4re8v75h
DataFile:
rar 01: http://www.datafile.com/d/TVRVeU16azBORGMF9
rar 02: http://www.datafile.com/d/TVRVeU16azBOVEEF9
---

• Season 1 :: Episode 2
• 984 Mb :: 1280 x 720 :: mkv
• Language: japanese
• Subtitles:
FileJoker:
rar 01: https://filejoker.net/txe7dbnx3by8
rar 02: https://filejoker.net/htq5d7okctf6
rar 03: https://filejoker.net/2t1oua3c3c90
DataFile:
rar 01: http://www.datafile.com/d/TVRVMk1UVTJOek0F9
rar 02: http://www.datafile.com/d/TVRVMk1UVTJOekkF9
rar 03: http://www.datafile.com/d/TVRVMk1UVTJOalUF9
---